Catedral de Sevilla
La Catedral de Sevilla, whose full name is Catedral de Santa María de la Sede in Seville, is the largest Gothic Christian cathedral in the world. Its construction supposedly began in 1434 in the place that was left after the demolition of the old mosque, from which certain remains are still preserved, for example the Puerta del Perdón or the famous Patio de los Naranjos.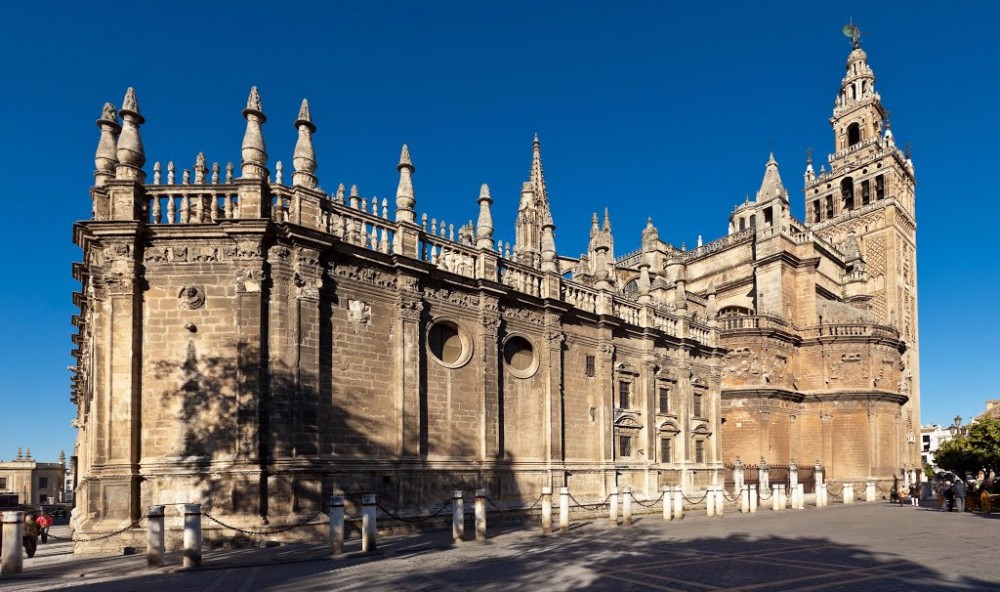 The old mosque had been consecrated in 1248 but the building was very affected after the earthquake in 1356, reason why it was demolished almost in its totality, to raise what would be the most impressive cathedral of Europe and the world. Although it is basically Gothic, it has parts that were built later and that are part of different architectural styles.
La Giralda is the tower of the Cathedral and its bell tower. Its base is conserved from the rest of the mosque, although the number of bells was increased in the XVI century. It can be visited individually.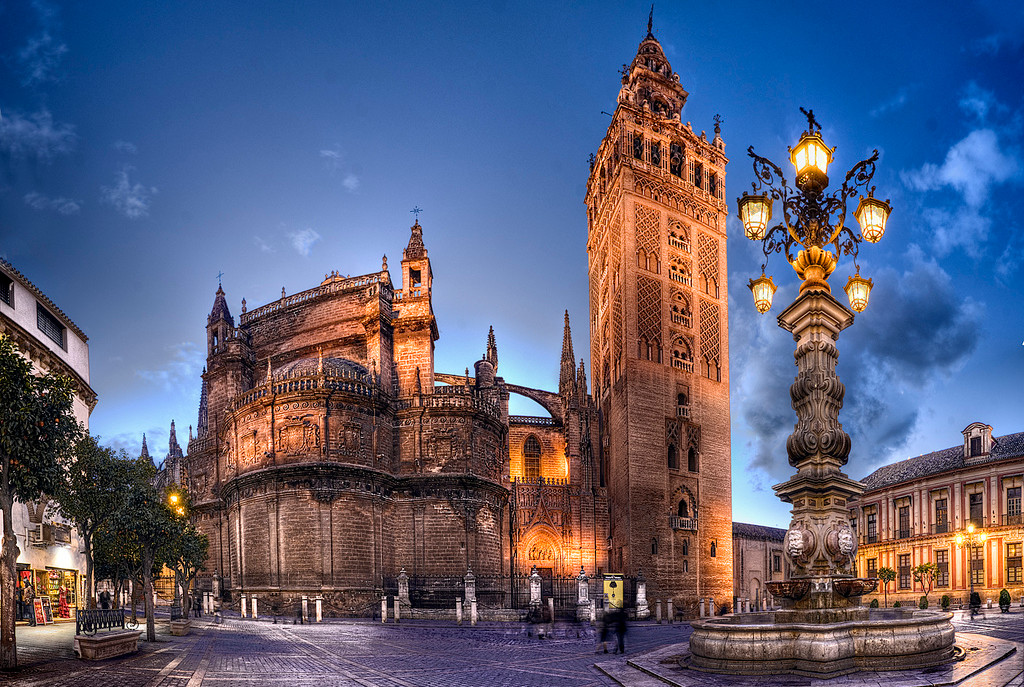 The Patio de los Naranjos is the ancient ablution courtyard of the mosque and its main access is the Puerta del Perdón. It was of big religious importance in the past and even held fairs inside of it. It is nowadays a place for visiting, but religious acts are not performed in the patio. In 1618, the west wing was demolished to construct the Iglesia del Sagrario, currently integrated to the Cathedral.
If you only have time to visit one place in Seville, this must be the Cathedral. It does not matter if there is a religious component involved or not, since its great architectural importance and its history are worthy enough of a visit.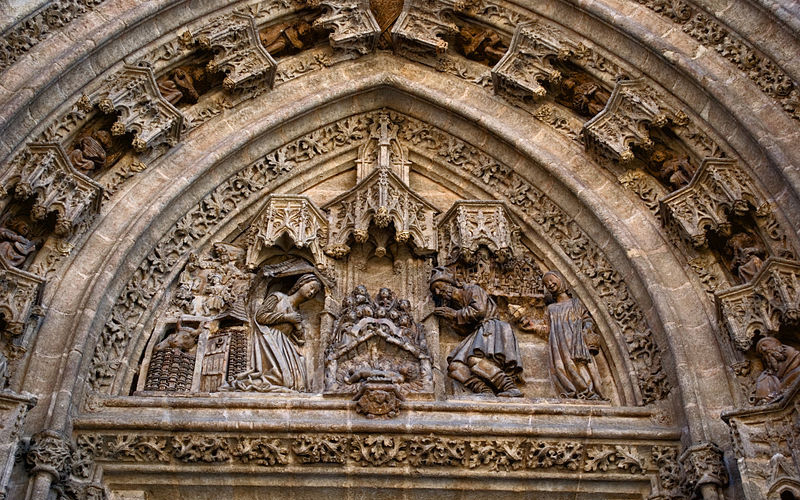 A lot has been written about the Seville Cathedral and its emblematic sites, such as La Giralda, the Patio de los Naranjos or the Sacristía Mayor, but nothing is comparable to seeing it. Unless you have knowledge of art and history, it is highly recommended to hire a guided tour to enjoy all the details of the building and the best anecdotes about it.
A full visit to the Cathedral can take a big part of the morning, but it will be a time well-spent that will undoubtedly be enjoyed.