Torre del Oro
The Torre del Oro is located on the Paseo de Cristóbal Colón, on the left bank of the Guadalquivir River. It is right next to the Plaza de La Maestranza. In its interior, you can find the Naval Museum of Seville.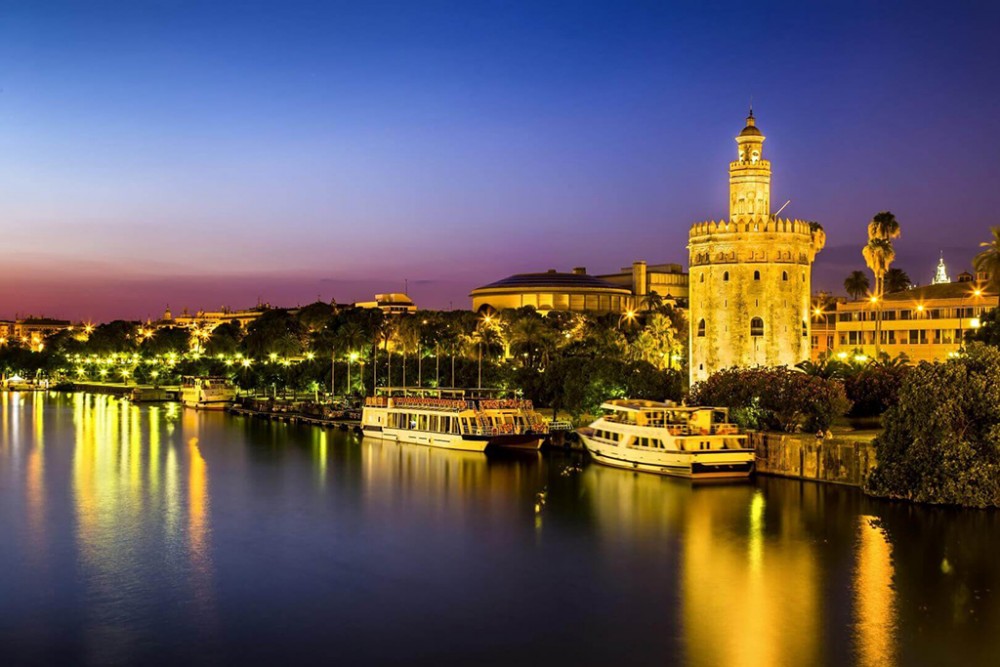 It's open from Monday to Friday, from 9:30 to 18:45. It opens an hour later on Saturdays and Sundays, and remains closed during the holidays. The normal ticket for a visit has a price of three euros and you can also rent the audio guide for two more euros.
The building of the Torre de Oro was built in three phases. The first of them is its dodecagonal base which was completed in 1221. The second phase was more controverted. The official version, and the one that is better backed up, sustains that it was part of the original project of the tower and that it was constructed when the first phase was finished.
But there is also the legend that it was Pedro I El Cruel who ordered the second phase of the tower to be erected. Since there is no official document in which this fact is spoken of, it is not given too much credibility.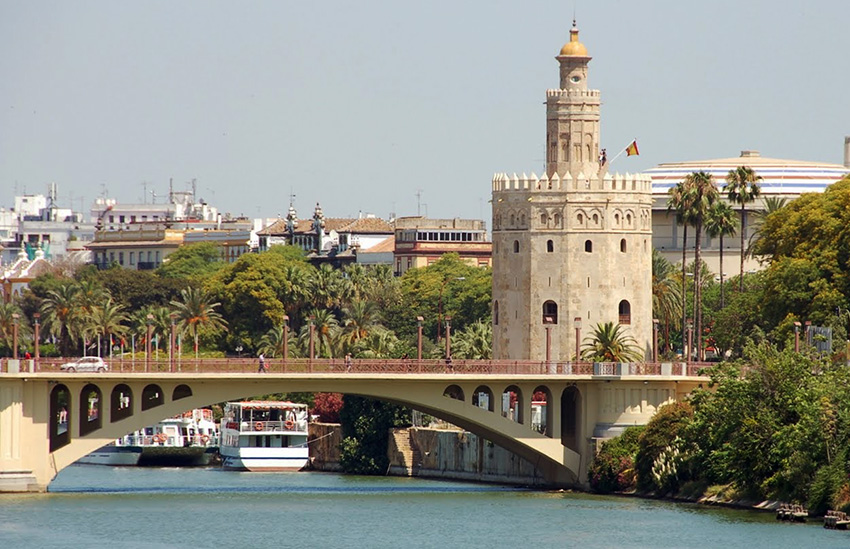 Another of the fake legends about this tower is that it was attached to another tower on the other side of the river by a chain that was raised to prevent the passage of boats during river attacks.
The last phase of the construction, a cylinder with a rounded dome, is the work of the military engineer Sebastián Van der Borcht and was executed in the year 1760.
The last of the important restorations to which the tower has been subjected was in 2005 and the role of the Navy, in its maintenance as well as in the different restoration works, has always been fundamental.
The main tourist interest of the Torre del Oro is its architectural value, so if you do not have a lot of time, the best option is to see it from the outside. The inner visit would be reserved for those who want to enjoy the collection of old objects related to boats and navigation techniques.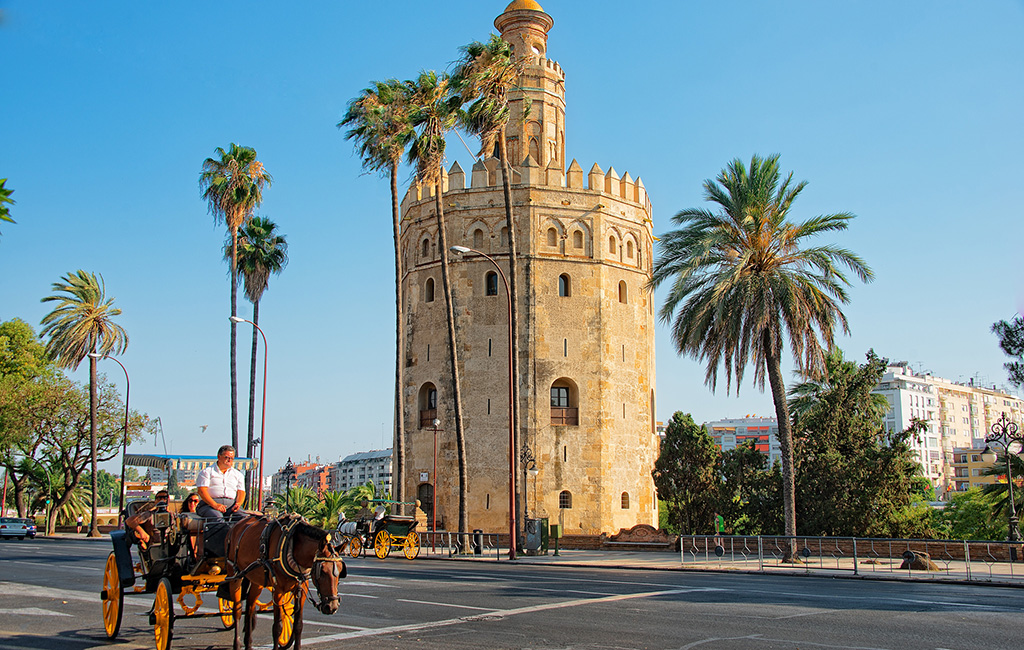 It exhibits different models of famous ships, like the Giralda Yacht, in which the king Alfonso XIII navigated with Don Juan de Borbón. Another of the missions of this museum is to make the naval history of the river Guadalquivir known, and to highlight the importance that this had in the time of the conquest of America.